Services
Accounting Services

Samuels Accounting offers a complete range of accounting services, including write-up analysis, budget review and
projections, tax planning and tax return preparation for individuals, businesses, Estates, Trusts and
Non-Profits. We prepare financial statements in accordance with Generally Accepted Accounting
Principles (GAAP) for use by banks, investors, and other third parties, or custom financial reports
for internal, managerial use.
Attest Services
Our Firm offers both limited and full scope attest services. We will gladly work with your
bank or other financing institution to determine whether a limited review or full scope audit
is needed. We pledge to deliver cost-efficient attest services in accordance with your
mandatory reporting deadlines. In the case of a full audit, our network of affiliate CPA and
audit firms have a wide variety of business specialties.



Bookkeeping/Write-Up




Our full-charge bookkeeping services include general

journal and subsidiary ledger maintenance, bank

statement reconciliation, and receivables / payables tracking

and analysis.
Cash Flow & Budgeting Analysis
Our expert cash flow and budgeting analyses help you minimize cost overruns, lost purchase discounts,
and uncollectible receivables. Our clients agree these value-added services are invaluable.
Financial Statements
With our professionally prepared GAAP-compliant financial statements and tailor-made financial analyses, we
help business owners and managers eliminate inefficiency and realize their business's full profit potential.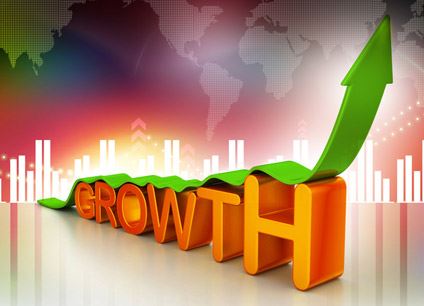 Forensic Accounting
We provide customized forensic accounting services and expert testimony. During
matrimonial disputes and partnership dissolutions, our business valuation
services are vital in uncovering malfeasance and financial irregularities.
Reviews and Compilations
Our arrangements with other CPAs and Tax Attorneys provide the resources and support for reviews and
compilation reports. We provide Unaudited financial reports and other Non-certified products.



Tax Services




Offering a full range of tax planning and compliance services, we work with

you year-round if necessary, to minimize your total tax burden. We prepare

all federal, state and local tax returns for individuals and businesses.
Tax Planning
By continuously monitoring federal, state, and local tax law changes, we are able to help our clients minimize current and future
tax liabilities. When necessary, we implement due-date tax compliance monitoring systems tailored to prevent the costly
interest and penalty assessments of late filing. Of course, we offer full tax preparation and filing services.
Tax Preparation





Our firm offers professional preparation of all federal,

state, and local tax returns at competitive, affordable rates.

IRS and State/Local Representation





We know the tax laws, and we know how your tax return was

prepared; so we can provide complete representation services

before the IRS, state, and local taxing authorities. And you will

have the added benefit of our vast experience successfully

negotiating Offers in Compromise with the IRS.




International Taxation





Whether you are considering overseas expansion or

looking to qualify for tax-advantaged treatment under NAFTA,

our international tax expertise works for you. With our

extensive experience, we can show you how foreign tax laws

affect your business, and help you maximize the benefits.








Estate, Gift and Trust Tax Return Preparation
Our firm provides expert preparation of federal and state estate, gift, and trust tax returns. Your future is safe in our hands.
Consulting Services

Our wide range of consulting services improve business operations, boost efficiency, and increase the bottom line.
Call us today to find out how we can help increase yours!
Harry M. Samuels
Accountant & Financial Advisor
2901 Stirling Road, Ste 307 • Ft. Lauderdale FL, 33312 • Phone: 954-966-1350
Fax: 954-966-1390 • Email: harry@samuelsaccounting.com